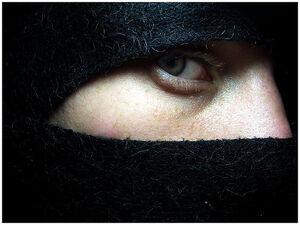 Bloodwraith is the pirate name for a future ninja-based member of the Omega Elite who was produced by Hamish Hutchison-Poyntz. He is a Japanese ninja and pirate and posesses the Morning Star, one of the three Timely Weapons, and is an expert with twin ninja swords and throwing stars. After his capture of the remains of Diamond Island, Bloodwraith has gained possesion of powerful future weaponry and the second Timely Weapon, the Zenith Sword. He is now one of the greatest pirates in the world and seeks the third and final Timely Weapon, the Evening Scythe.
This page can only be edited by Hamish Hutchison-Poyntz
Ad blocker interference detected!
Wikia is a free-to-use site that makes money from advertising. We have a modified experience for viewers using ad blockers

Wikia is not accessible if you've made further modifications. Remove the custom ad blocker rule(s) and the page will load as expected.